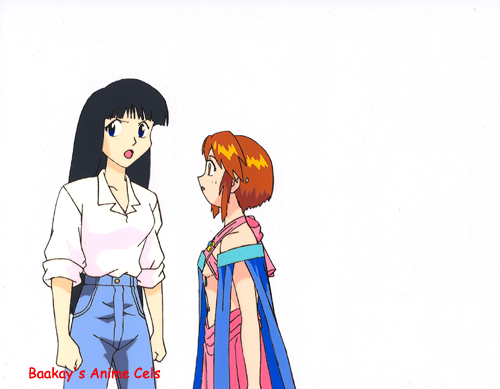 Sequence: B4
Layers: 1
Sketch: 1 Matching
Background: None
Maze (4)
Here's the female version of Maze, along with Princess Mill. Mill is hilarious. She decides that Maze belongs to *her* and isn't phased in the least by the frequent changes in Maze's gender. She just calls her "Maze Onee-Nii-Sama", which is roughly equivalent to "Brother/Sister Maze." Works for me!
---
The copyright for all character images is held by their respective creators.
Copyright for commentary, arrangement, and this site is held by
Baakay
.
---