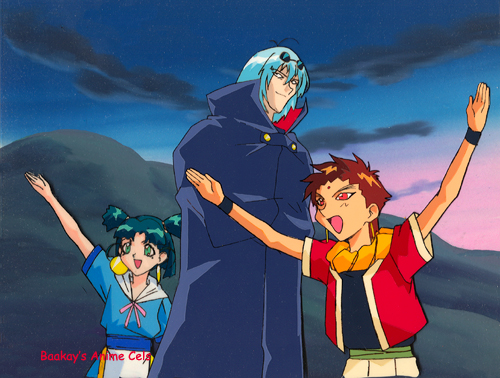 Sequence: A4, B12, C21 end, and layer marked A1-8
Layers: 4
Sketch: 1
Background: Original Matching
Master of Mosquiton (16)
This is something I've looked for just about forever -- a shot of Mosquiton with his two servants, Yuki and Honou, from the TV series. The bonus here, of course, is that not only are all three of them together, but Mo-chan doesn't have that awful, skinny-faced look he so often does in the TV version of the show. The accompanying layout says this is from Episode 23, cut 262!
---
The copyright for all character images is held by their respective creators.
Copyright for commentary, arrangement, and this site is held by
Baakay
.
---