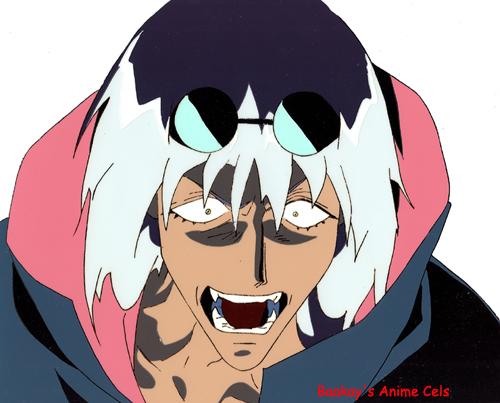 Sequence: A13
Layers: 1
Sketch: 1 Matching
Background: None
Master of Mosquiton (16)
Mosquiton tends to either look perfectly evil and out of control, or really goofy. This is a middle ground for him, more like the Mosquiton of old -- a serious, intense, but not necessarily deadly moment. I was really drawn to the dramatic coloring of this cel.
---
The copyright for all character images is held by their respective creators.
Copyright for commentary, arrangement, and this site is held by
Baakay
.
---