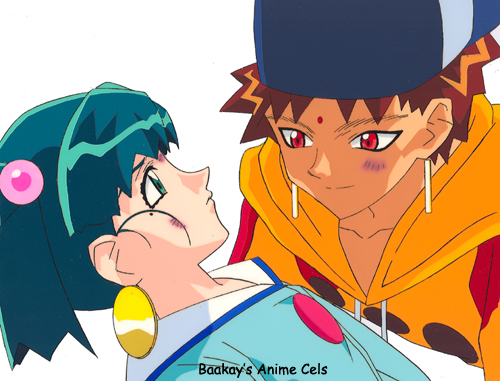 Sequence: A9
Layers: 1
Sketch: 1 Matching
Background: None
Master of Mosquiton (16)
This wonderful cel of Honou smiling at -- possibly holding? -- Yuki would not stop calling to me. I think it's Honou's eyes and the rare and wonderful sight of a smile from him that refused to let me go. It's rather surprisingly all one layer.
---
The copyright for all character images is held by their respective creators.
Copyright for commentary, arrangement, and this site is held by
Baakay
.
---