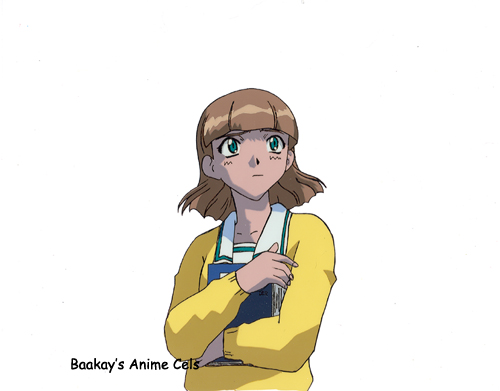 Sequence: A3
Layers: 1
Sketch: 1 Matching
Background: None
Master of Mosquiton (16)
This turned out to be a really nice "extra" cel. Although I don't know who she is exactly, I am certain that she's one of Inaho's classmates shown in the early part of the Mosquiton TV series. One of Mo-chan's adoring mid-morning snacks, perhaps?
---
The copyright for all character images is held by their respective creators.
Copyright for commentary, arrangement, and this site is held by
Baakay
.
---