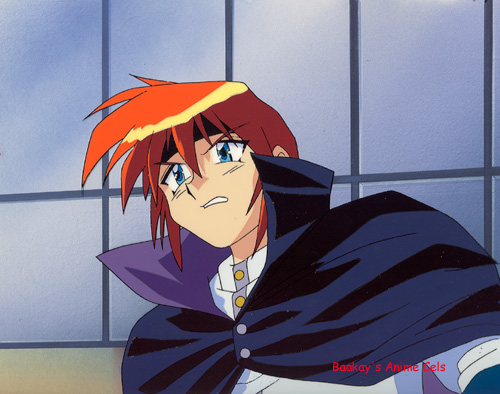 Sequence: A7
Layers: 1
Sketch: 1 Matching
Background: Original Nonmatching
Lost Universe (2)
Kane is the main character of Lost Universe, a fun series set in another layer of the Slayers universe. Kane's chief affectation is his "mantle," without which he goes nowhere -- in fact he has an entire closet of them. Silly though this series is much of the time, Kane has a serious side; he's dealing with issues from his childhood that affect everything he does.
---
The copyright for all character images is held by their respective creators.
Copyright for commentary, arrangement, and this site is held by
Baakay
.
---