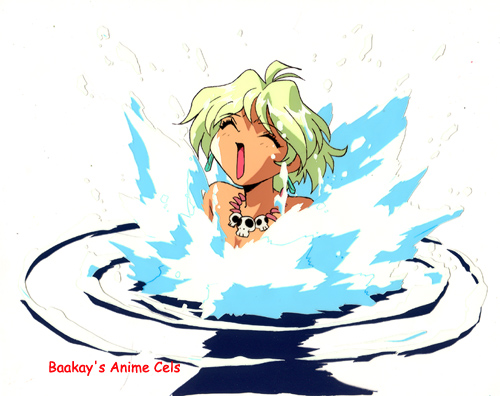 Sequence: A12
Layers: 1
Sketch: 1 Matching
Background: None
Jungle de Ikou (1)
Bought this cel because I just adored it. I mean, how can you NOT love this shot? Little did I realize -- because I haven't seen the show -- that Mii is hiding her best (and biggest) assets in the splash.
---
The copyright for all character images is held by their respective creators.
Copyright for commentary, arrangement, and this site is held by
Baakay
.
---