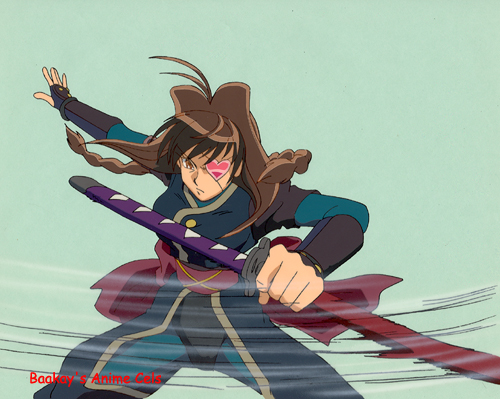 Sequence: A10
Layers: 1
Sketch: 1 Matching
Background: None
Jubei-Chan (15)
Here's a great action shot of the reincarnation of Yagyu Jubei drawing her sword. Some outstanding airbrushing work on this cel gives it the fabulous motion effect -- much of which does not show up unless the cel is in front of a darker background. It's probably for that reason that I was able to snag this one for next to nothing; the auction scan washed most of the motion out!
---
The copyright for all character images is held by their respective creators.
Copyright for commentary, arrangement, and this site is held by
Baakay
.
---