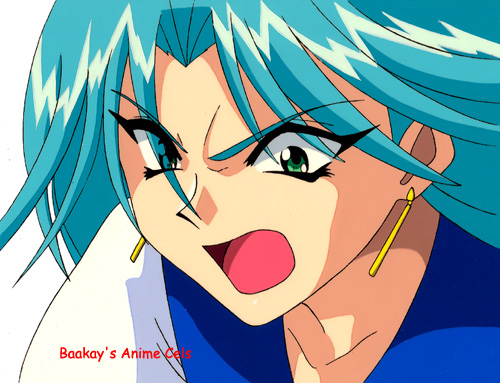 Sequence: A5
Layers: 1
Sketch: 1 Matching
Background: None
Hyper Speed Grandoll (1)
This is Sigil, from Hyperspeed Grandoll. It's another of those cels from an as-yet-unseen show. Who cares? I love the blue hair and the intense eyes. Another of my earliest cel purchases.
---
The copyright for all character images is held by their respective creators.
Copyright for commentary, arrangement, and this site is held by
Baakay
.
---