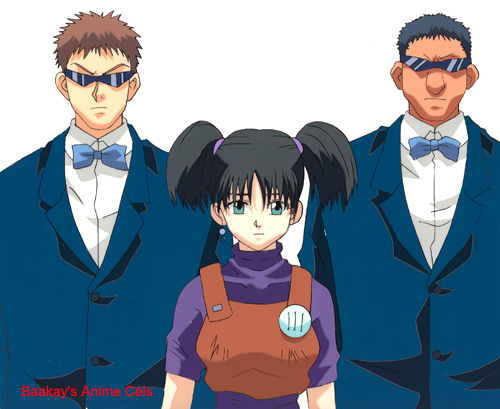 Sequence: A11
Layers: 1
Sketch: 1 Matching
Background: None
Hunter Hunter - Others (13)
If you didn't believe that Killua comes from a rather scary background, consider that this shot of the lovely Anita with her guards followed her attempt to "off" him. Anita is one of the many supporting cast in Hunter x Hunter with truly outstanding and gorgeous character designs.
---
The copyright for all character images is held by their respective creators.
Copyright for commentary, arrangement, and this site is held by
Baakay
.
---