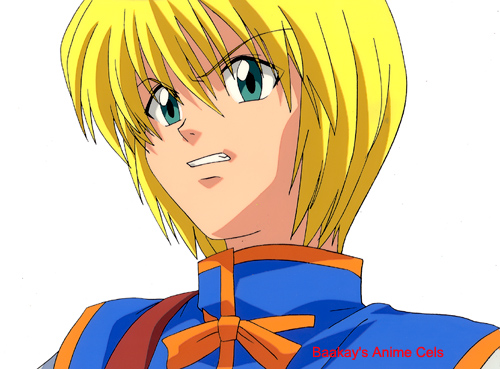 Sequence: A1
Layers: 1
Sketch: 1 Matching
Background: None
Hunter Hunter - Gon and Friends (18)
Kurapica comes across as a total goody-goody at the beginning of this tale. However, he has a backstory that will put your hair on end, which fuels his determination to become a Hunter. This outstanding closeup only hints at the fierceness to come.
---
The copyright for all character images is held by their respective creators.
Copyright for commentary, arrangement, and this site is held by
Baakay
.
---