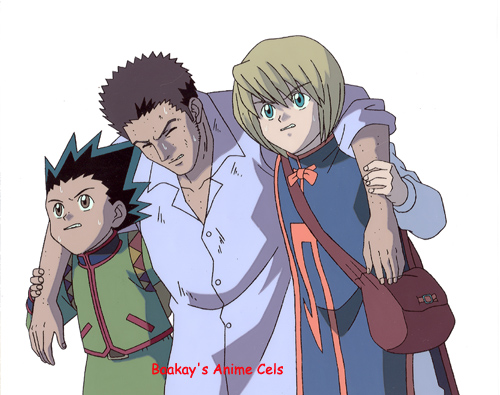 Sequence: A12
Layers: 1
Sketch: 1 Matching
Background: None
Hunter Hunter - Gon and Friends (18)
A strong bond forms among "the boys" -- a bond which, in spite of a stellar cast of supporting characters, both good and bad, is truly what makes this show work. In this scene Kurapica and Gon are just not about to leave their snakebitten compadre behind, whether or not he's twice their size and weight. I got this cel in a trade for another group shot, and I am highly pleased with it.
---
The copyright for all character images is held by their respective creators.
Copyright for commentary, arrangement, and this site is held by
Baakay
.
---