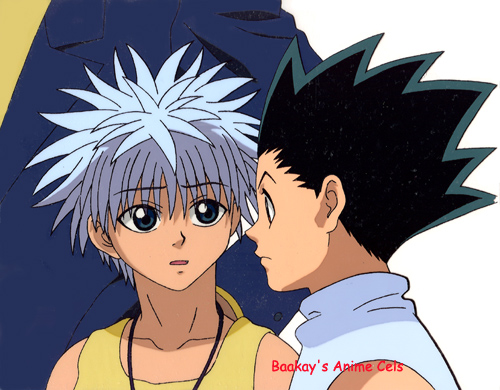 Sequence: A4, B3, D3, E4 (2)
Layers: 5
Sketch: 4 Matching
Background: None
Hunter Hunter - Gon and Friends (18)
Killua looks like a cute, worried little boy as he discusses something with Gon, but there's nothing cute about him except his appearance. This amazing five-layer cel weighs a ton. The top layer is a correction of Gon's shirt and the bottom is Leorio's arm. All five layers are quite firmly stuck together, but that's ok, because Killua's eyes were the main attraction here!
---
The copyright for all character images is held by their respective creators.
Copyright for commentary, arrangement, and this site is held by
Baakay
.
---