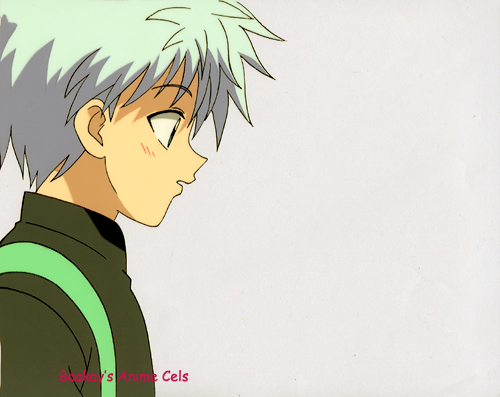 Sequence: C8, D5
Layers: 2
Sketch: 2
Background: None
Hunter Hunter - Gon and Friends (18)
In contrast to the angry, dangerous looking profile just preceding, this cel shows Killua's boyish look. He's even blushing, a reaction that one doesn't ordinarily associate with assassins! This was another surprise gift to me, and is one I really enjoy.
---
The copyright for all character images is held by their respective creators.
Copyright for commentary, arrangement, and this site is held by
Baakay
.
---