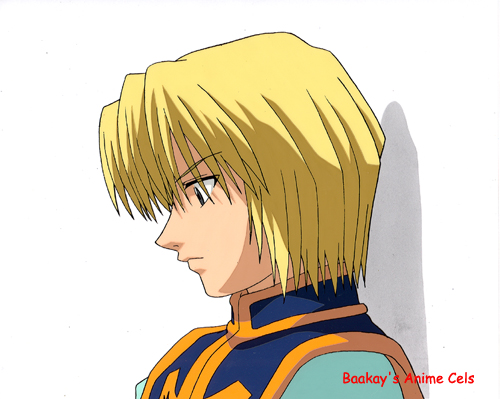 Sequence: A3
Layers: 2
Sketch: 1 Matching
Background: None
Hunter Hunter - Gon and Friends (18)
Kurapica has some seriously deep issues going on. His motivation for becoming a Hunter is very dark and a perfect contrast to his open, honest-looking face. (Phear the cute ones!). Here he obviously is completely lost in his own thoughts as he leans up against a wall.
---
The copyright for all character images is held by their respective creators.
Copyright for commentary, arrangement, and this site is held by
Baakay
.
---