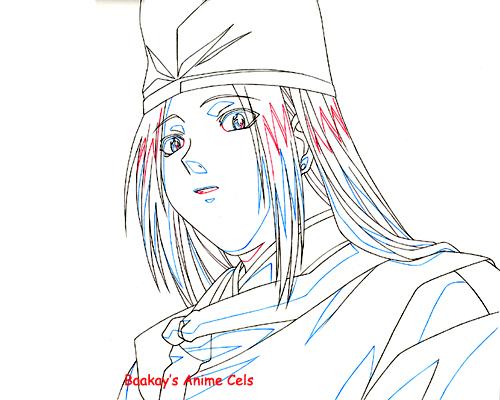 Sequence: A1
Layers: 1
Sketch: None
Background: None
Hikaru no Go (3)
Wow. I opened the package that I expected but the contents of which were a total mystery -- and found Sai looking up at me. A gift from his most ardent fan, Pudge.
Hikaru may be the titular main character, but it is Sai who steals the show. Awakening into the real world some thousand years after his death -- and not for the first time -- Sai is both childlike in his delight as he learns what's new, and delightful in his zest to pass his love of the game on to Hikaru. I'm so awed by this wonderful gift.
---
The copyright for all character images is held by their respective creators.
Copyright for commentary, arrangement, and this site is held by
Baakay
.
---