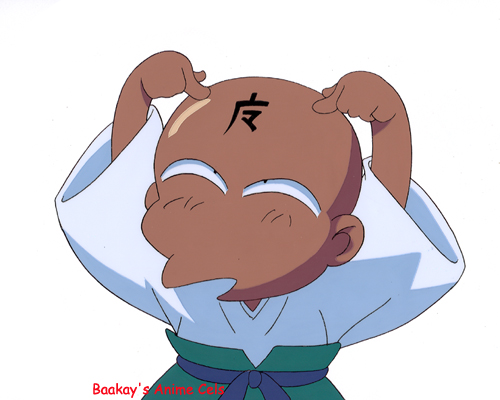 Sequence: A7 end
Layers: 1
Sketch: 1 Matching
Background: None
Gokudo-kun - Nonhumans (11)
Ikkyu points to his head, which reads "ma." According to fellow cel collector and Japanese native speaker Kittens, this is shorthand for "demonic" or "magic." So Ikkyu's basically saying "gee, what would have given you a clue that I'm a demon? Duuuuh..." A gift. A really funny gift!
---
The copyright for all character images is held by their respective creators.
Copyright for commentary, arrangement, and this site is held by
Baakay
.
---