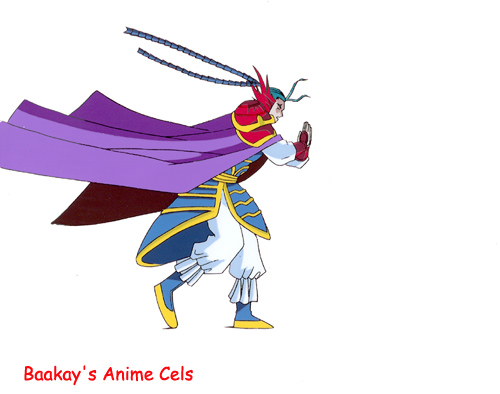 Sequence: A3
Layers: 1
Sketch: 1 Matching
Background: None
Gokudo-kun - Nonhumans (11)
Indra is the main baddie from the last part of the story. This cel was another unexpected bonus, but it's really kind of a kewl little shot. It strongly suggests to me that I need to rewatch that part to figure out what the hey is going on here.
---
The copyright for all character images is held by their respective creators.
Copyright for commentary, arrangement, and this site is held by
Baakay
.
---