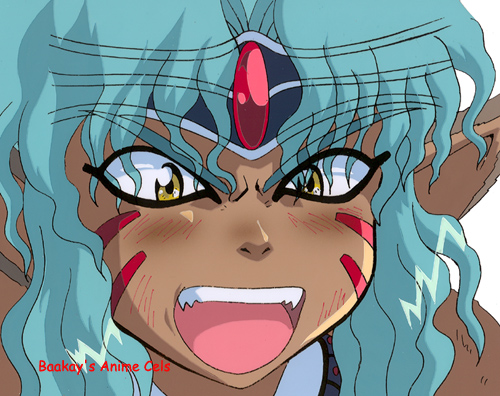 Sequence: A5
Layers: 1
Sketch: 1 Matching
Background: None
Gokudo-kun - Nonhumans (11)
This is the Sphinx, who is as cranky and dislikable a monster as you'd care to meet. This cel is a perfect example of "what goes around comes around" since I admired it once a couple of years before I actually bought it. It's incredible!
---
The copyright for all character images is held by their respective creators.
Copyright for commentary, arrangement, and this site is held by
Baakay
.
---