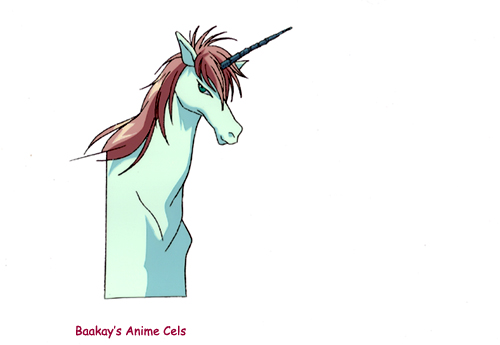 Sequence: A2
Layers: 1
Sketch: 1 Matching
Background: None
Gokudo-kun - Nonhumans (11)
Rubette's noble steed, the unicorn, peeks out from ... something. Here's a great candidate for one of those "laser copy backgrounds" to fill in the missing details. It's a really big cel with a relatively large untouched span of plastic, so it's been zoomed in and cropped a bit. A birthday bonus gift.
---
The copyright for all character images is held by their respective creators.
Copyright for commentary, arrangement, and this site is held by
Baakay
.
---