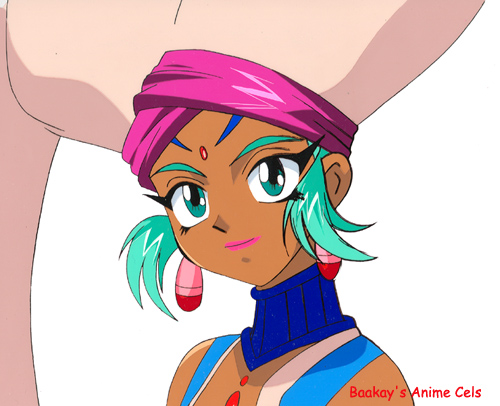 Sequence: A2
Layers: 2
Sketch: 1 Matching
Background: None
Gokudo-kun - Nonhumans (11)
This is Jin, the female form of the genie Gokudo-kun summons. What better way to get an uncooperative brat cooperating than to appeal to his male instincts? This great cel, one of my first finds, is from Episode 9.
---
The copyright for all character images is held by their respective creators.
Copyright for commentary, arrangement, and this site is held by
Baakay
.
---