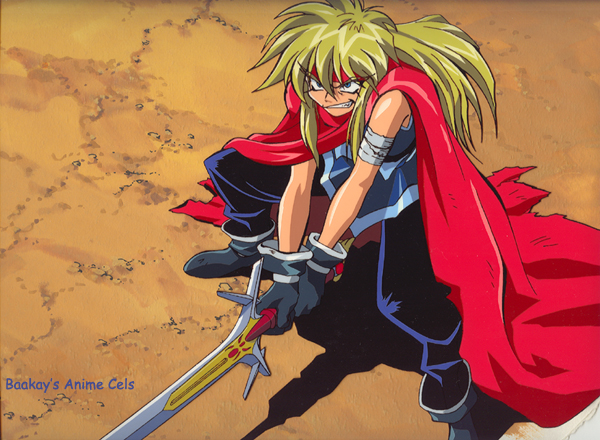 Sequence: Cut 15
Layers: 1
Sketch: 1
Background: Original Matching
Gokudo-kun - Himself (24)
Here he is, Gokudo himself! From the opening, this exceptional (and really large) cel was such a great snag. Gokudo actually looks semi-competent here. He really IS quite a swordsman, truthfully, but he acts like such a dork that it is hard to tell sometimes.
---
The copyright for all character images is held by their respective creators.
Copyright for commentary, arrangement, and this site is held by
Baakay
.
---