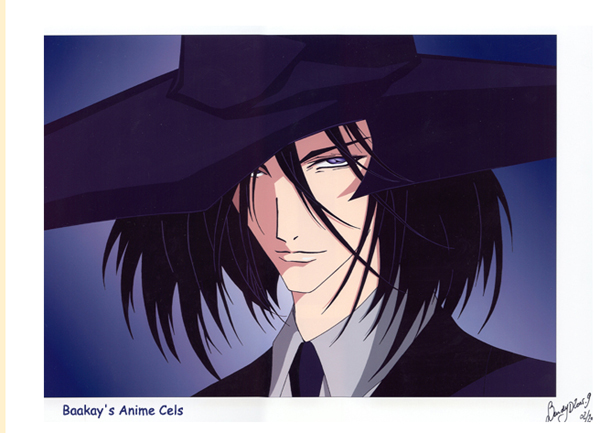 Sequence:
Show - Getbackers
No. 2 of 20
Layers: 1
Sketch: None
Background: None
Get Backers - Fan Art (2)
Akabane is so perfectly ... creepy! He embodies sheer self-interested power, and desire to fight. "Dr. Jackal" has his own brand of ethics; as long as he's been hired to do a job, he's 100% reliable with respect to anyone else working on the same team. Once his paid objective has been accomplished, however, his motto becomes "now I can do whatever I like, correct?" Watch out.
---
The copyright for all character images is held by their respective creators.
Copyright for commentary, arrangement, and this site is held by
Baakay
.
---