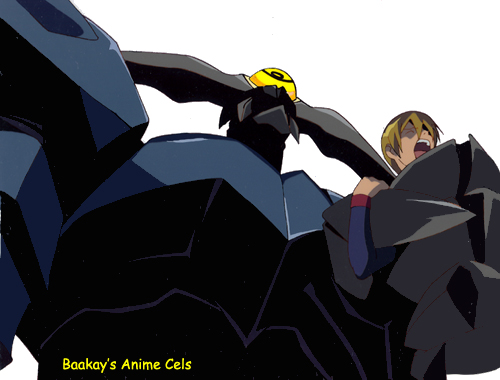 Sequence: A19 & correction layer
Layers: 2
Sketch: 1 Matching
Background: None
Generator Gawl (3)
Doesn't this look painful? This is the reason I called the big mecha Crab Dude (not having seen the show yet) -- his "pincers" look incredibly strong and uncomfortable, to say the least. Seems a rather over-the-top way to get thinner, really...
---
The copyright for all character images is held by their respective creators.
Copyright for commentary, arrangement, and this site is held by
Baakay
.
---