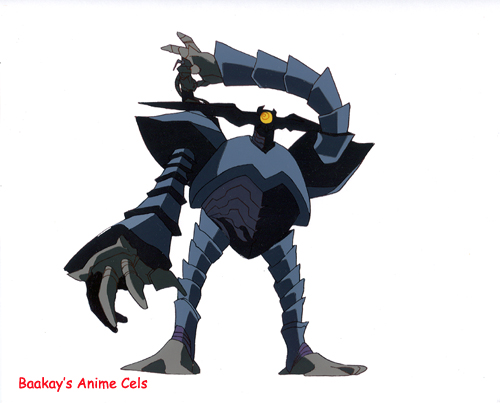 Sequence: A44 (key)
Layers: 1
Sketch: 1 Matching
Background: None
Generator Gawl (3)
Don't ask me. Really! I bought a set of sketches from Kata and found an entire sequence from Generator Gawl had come along for the ride! This really is a cool trio of cels. Here, Crab Dude has picked up one of the male characters. Poor schmuck.
---
The copyright for all character images is held by their respective creators.
Copyright for commentary, arrangement, and this site is held by
Baakay
.
---