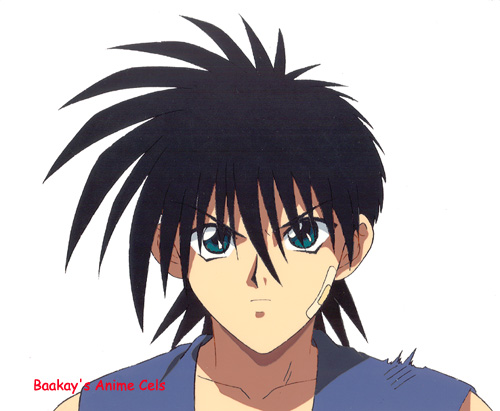 Sequence: A1
Layers: 1
Sketch: 1 Matching
Background: None
Flame of Recca (7)
Recca is an ordinary high school kid (suuuure he is) with a fetish about being a ninja and a couple of life-long friends/rivals. Early on he discovers that he is heir to a Flame Master from the feudal age, and that a particularly nasty soul is out to get him unless he learns to master eight Flame Dragons who conveniently live in his arm. Fun stuff!
---
The copyright for all character images is held by their respective creators.
Copyright for commentary, arrangement, and this site is held by
Baakay
.
---