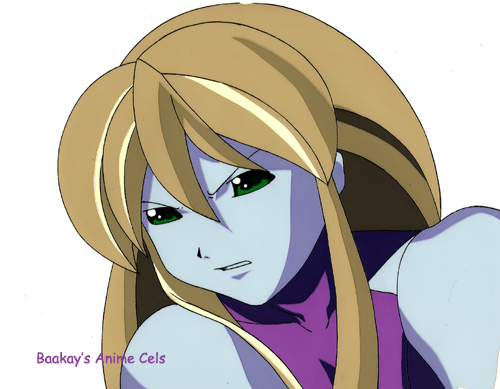 Sequence: A6
Layers: 1
Sketch: 1 Matching
Background: None
Figure 17 (1)
This is the coolest thing ever. I never expected to actually find, much less win, a cel of the titular "figure" from Figure 17. She's so utterly ethereal and mature, and the contrast between her and the little girl who pilots her is something amazing.
---
The copyright for all character images is held by their respective creators.
Copyright for commentary, arrangement, and this site is held by
Baakay
.
---