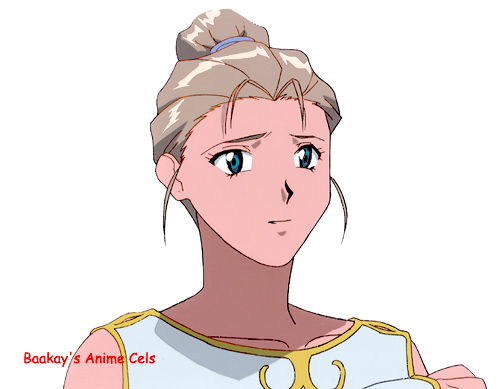 Sequence: A2
Layers: 1
Sketch: None
Background: None
El Hazard - Deities and Royals (15)
Here is the primary royal person of Roshtaria, the capital city of El Hazard. Princess Rune is depicted quite differently in the OVA series, from which this lovely shot comes, and the TV series. She's prettier here, but hasn't a lot of personality.
---
The copyright for all character images is held by their respective creators.
Copyright for commentary, arrangement, and this site is held by
Baakay
.
---