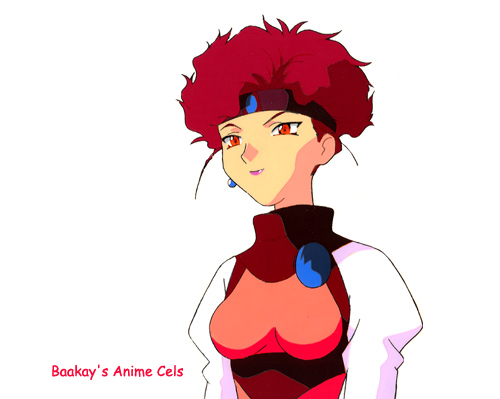 Sequence: A5
Layers: 1
Sketch: None
Background: None
El Hazard - Deities and Royals (15)
Crayna-Crayna was the Priestess of Fire before Shayla came along. She only appears in one episode of the TV series, so I was thrilled to find a cel of her, especially since I saw this cel go by for auction once before I knew who the character was.
---
The copyright for all character images is held by their respective creators.
Copyright for commentary, arrangement, and this site is held by
Baakay
.
---