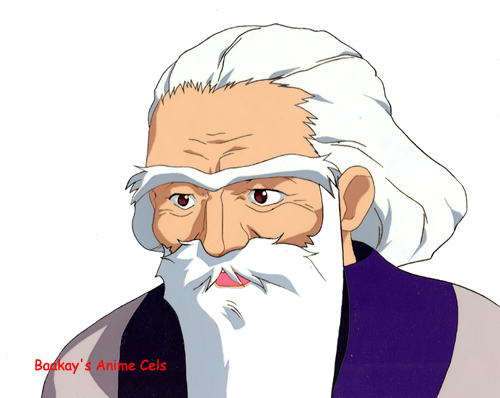 Sequence: A5 end, B6 end
Layers: 2
Sketch: None
Background: None
El Hazard - Deities and Royals (15)
Dr. Schutlebaugh is one of Princess Rune's retainers. He appears in both the OVA and the TV series, but has a much more satisfying role in the TV series. The good doctor is one of the primary repositories of lore about El Hazard, its history, and its "lost" technology. I believe this cel is from the OVA, since he looks slightly different there.
---
The copyright for all character images is held by their respective creators.
Copyright for commentary, arrangement, and this site is held by
Baakay
.
---