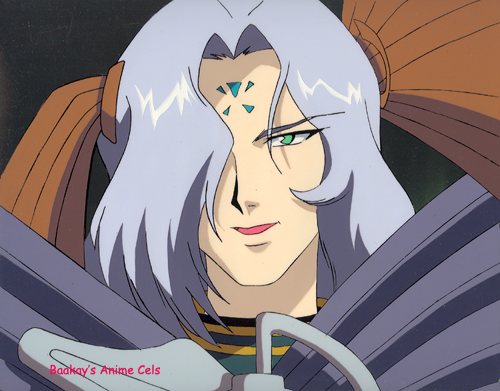 Sequence: A5, B3
Layers: 1
Sketch: None
Background: Original Matching
El Hazard - Deities and Royals (15)
Emperor Dall is, to put it plainly, one beautiful boy. This is an exquisite closeup of him, in spite of his being in a bit of disarray. And yes, I do like blue haired bishies! What I like the most about this cel, though, is the eyes. From Alternative World, Ep. 3.
---
The copyright for all character images is held by their respective creators.
Copyright for commentary, arrangement, and this site is held by
Baakay
.
---