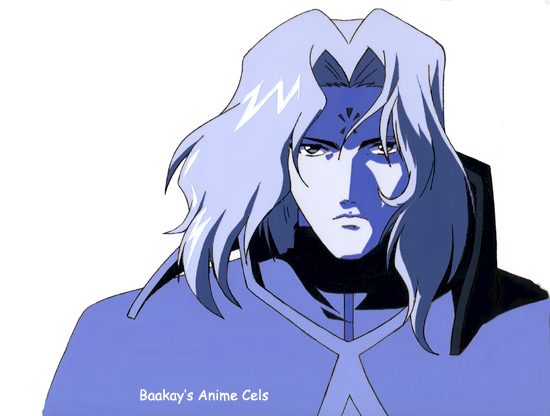 Sequence: A8 Opening
Layers: 1
Sketch: 1 Matching
Background: None
El Hazard - Deities and Royals (15)
What a wonderfully "angst-ridden bishonen" shot we have here. The eyes absolutely make this cel, but I love the monochromatic look as well. This is from the opening, a rather important detail that I was not aware of when I bought the cel. What a bonus!
---
The copyright for all character images is held by their respective creators.
Copyright for commentary, arrangement, and this site is held by
Baakay
.
---