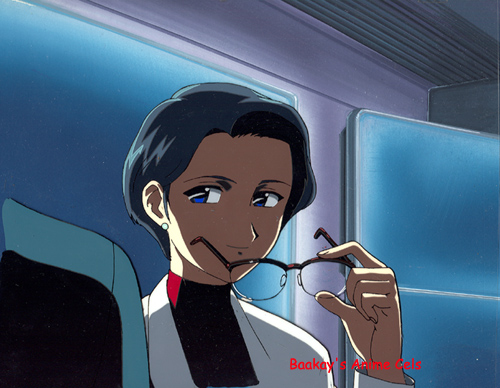 Sequence: A7 end, B1 end (and one unused correction layer)
Layers: 3
Sketch: 2 Matching
Background: Original Matching
Devadasy (2)
I grabbed this cel because just loved the gorgeous color and mysterious aura surrounding Dr. Misako Takashina, discussing the change in hormone levels at the school following Kei's arrival. What's great about this moment, however, is the reaction her statement, "I wonder if I'm affected too?" has on her co-worker, who starts to babble incoherently for a moment.
---
The copyright for all character images is held by their respective creators.
Copyright for commentary, arrangement, and this site is held by
Baakay
.
---