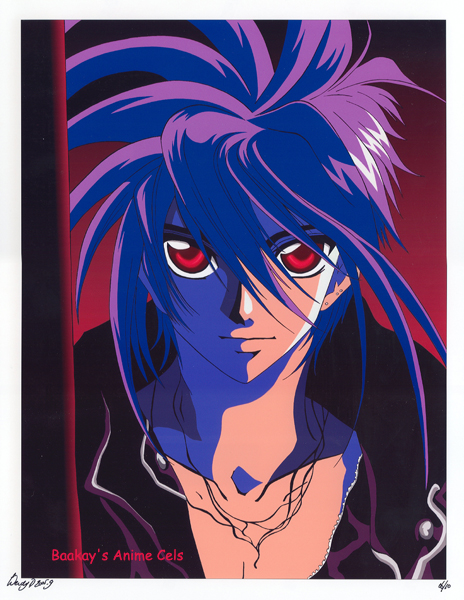 Sequence:
Show - DN Angel
No. 6 of 10.
Layers: 1
Sketch: None
Background: None
DN Angel (1)
Uende's work is so incredible that it is easily mistaken for the original production art. But no, these are computer colored versions of her own amazing sketches, printed on high-quality paper in limited editions. This is Dark from DN Angel. And that's all I know about him!
---
The copyright for all character images is held by their respective creators.
Copyright for commentary, arrangement, and this site is held by
Baakay
.
---