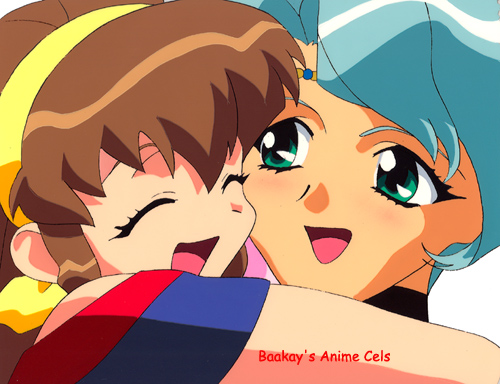 Sequence: B12
Layers: 1
Sketch: None
Background: None
Battle Athletes (14)
Akari Kanzaki enrolls in a special training school for "battle athletes." She hopes to follow in her mother's footsteps and become the Cosmo Beauty -- best athlete. Kris Kristopher is the first person Akari meets when she goes for training. Here, Akari congratulates Kris on a victory with an enthusiastic embrace.
---
The copyright for all character images is held by their respective creators.
Copyright for commentary, arrangement, and this site is held by
Baakay
.
---