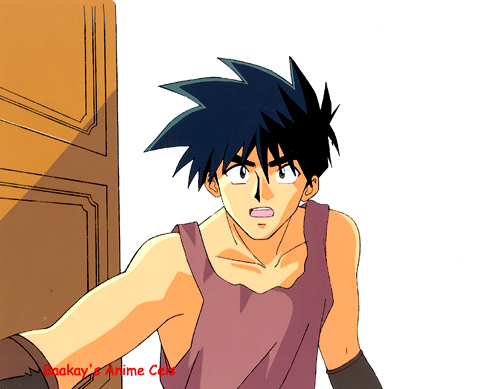 Sequence: A10
Layers: 1
Sketch: 1 Matching
Background: None
Bakuretsu Hunters (5)
Carrot Glace is the only one of the five Sorcerer Hunters with no special fighting skills. He's adorable, but an incorrigible womanizer. He also has a wonderfully funny affliction that causes him to, er, change a bit whenever someone tries to use magic on him.
---
The copyright for all character images is held by their respective creators.
Copyright for commentary, arrangement, and this site is held by
Baakay
.
---